Minimizing the Acute Risk of Patient Violence (Archived)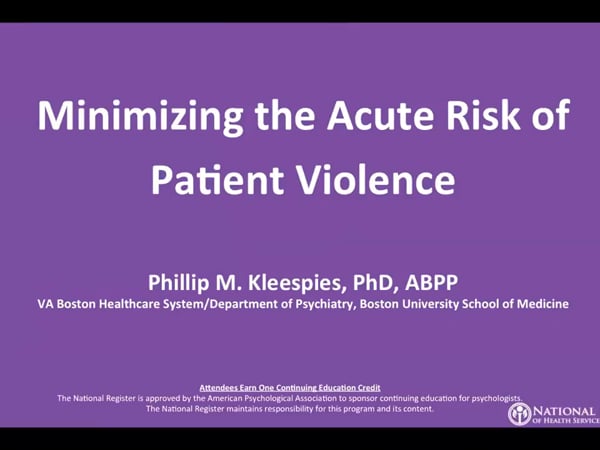 Dr. Phillip Kleespies discusses the acute risk of patient violence. Participants will examine evidence-based risk factors and understand how to assess the short-term risk of patient violence using a structured professional judgment approach. The presentation will conclude with suggestions and recommendations for managing the short-term and longer-term risk of patient violence.
Please note that we experienced some audio difficulties at the beginning of the webinar, which are resolved further into the presentation.