Pharmacological and Psychological Interventions for Weight Loss (Archived)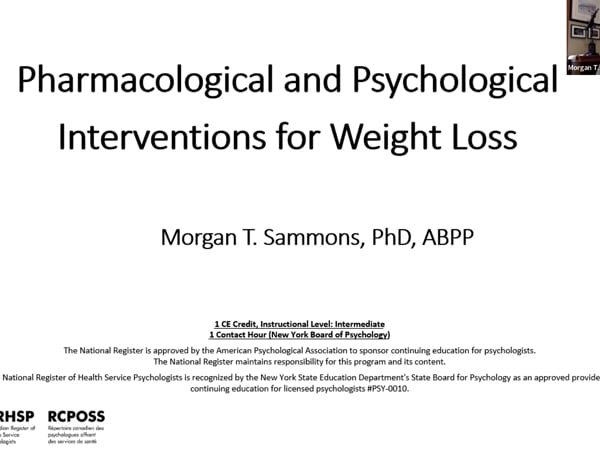 The recent introduction of a new class of drug for weight loss, the glucagon-like-peptide 1 receptor agonists (GLP-1, e.g., Rybelsus, Saxenda), has aroused intense public interest. Dr. Sammons discusses the history of drugs used for weight loss with a focus on agents introduced in the recent past. He covers efficacy, mechanisms of action, risks and benefits, and combination with psychological and behavioral weight loss regimens. Dr. Sammons also discusses the ethics of pharmacological interventions for weight loss.
Disclosure: Dr. Sammons is currently a member of the Board of Directors of the Canadian Register of Health Service Psychologists.